LANDSCAPE DESIGN
We see the garden as an extension to the indoor spaces. We hold dear that design decisions are functional and match needs and style of the customer. We strive to always create a harmonious ensemble which considers the architecture of the buildings and the surroundings of the area.
The main steps to comprehensive landscape design are visit to the site, sketch design and execute plan.
VISIT TO THE SITE AND GARDEN CONSULTING
During the visit to the site we create a shared vision of the upcoming changes and we define together the extent of the area that will be designed. We discuss about the execution and its costs. After the visit, you get an offer for the landscape designing.
If you do not need a landscape design, garden consulting is often a sufficient option.
Garden consulting can also be considered when you want advice for example how to place buildings to the plot, earth moving works and the structures of the garden.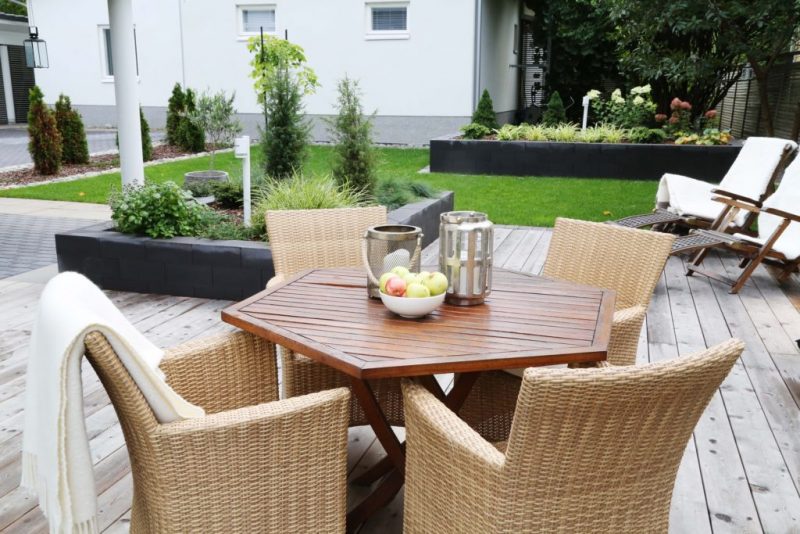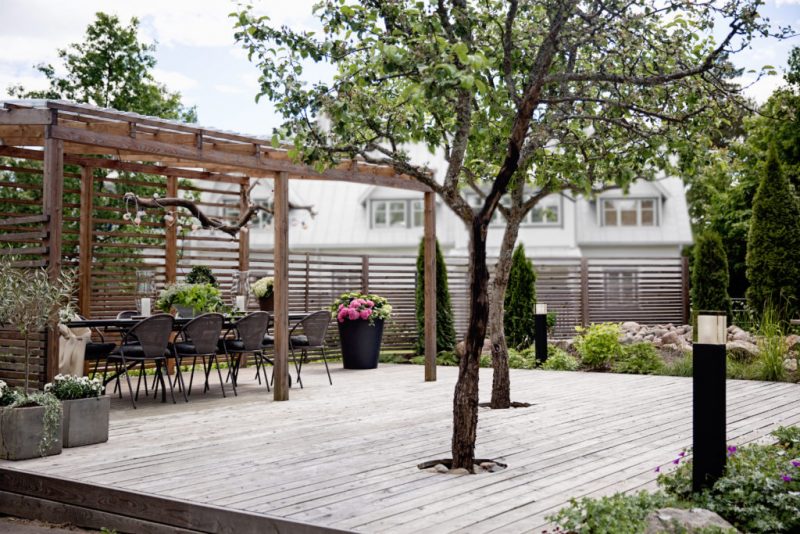 SKETCH DESIGN
Sketch design will give you an idea of the planned functions, their sizes and shapes, vegetation and varied materials and garden lightning. Sketch design is drawn in scale and it might be enough for a customer that wants to build their garden themselves.
EXECUTE PLAN
Execute plan is drawn up based on approved sketch design. It includes a list of all the materials with their measurements, colors and quantities and a perfect list of plants. Contract calculation is easy on the base of it and the contract offer is as accurate as possible.
The drawing always includes the measurements and heights needed and work instructions. If needed the plan also includes detailed images of different structures.